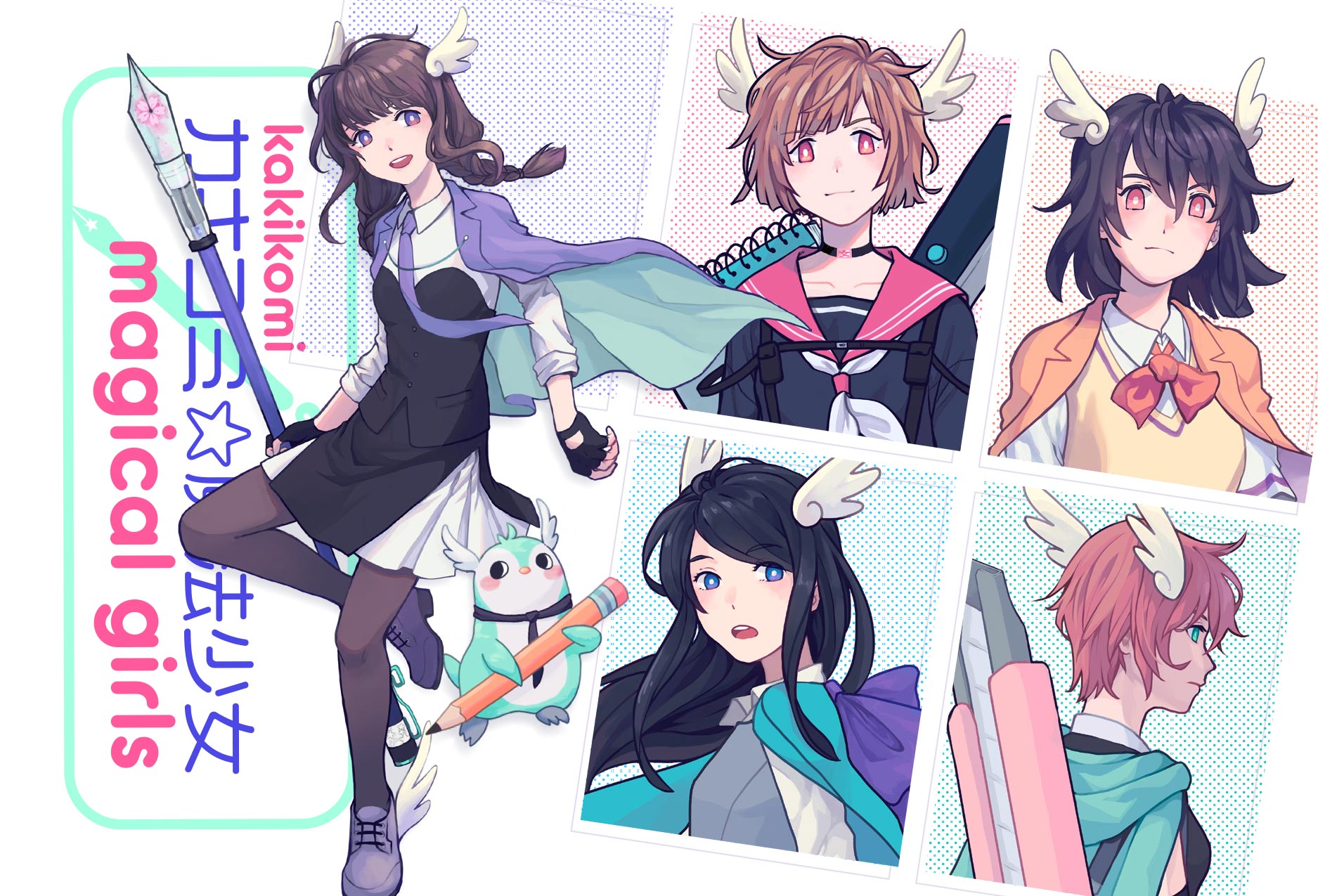 Shiori Kamiya is a disillusioned twenty-something who quietly endures an existential crisis every workday at her tedious office job. But off the clock, she's a magical girl who battles supernatural monsters using magical stationery items! Follow Shiori and her fellow magical girls as they fight for truth and justice while dealing with the too-real struggles of young adult life.
Early concept sketches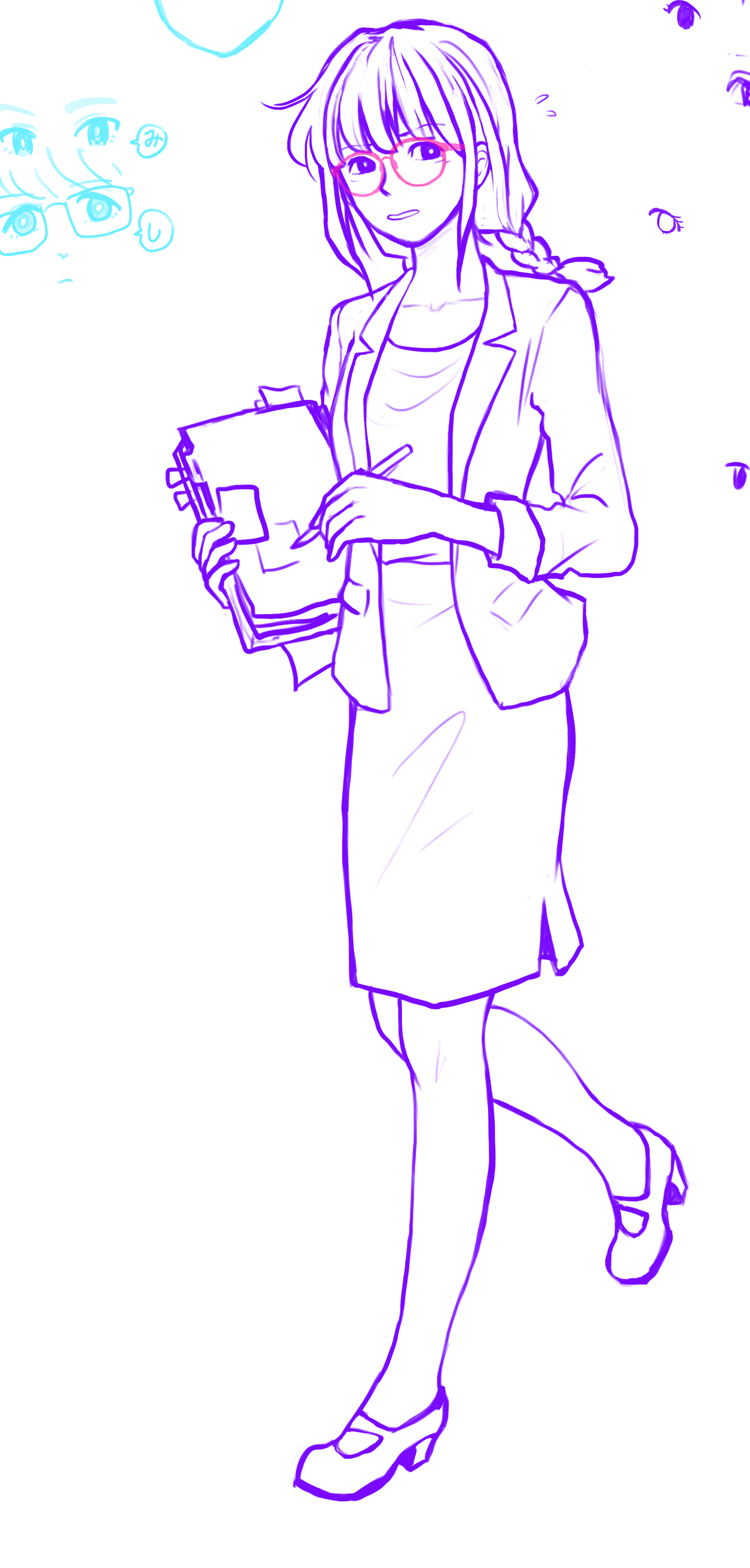 Kakikomi Magical Girls
An original concept I developed for fans of anime/manga/JRPGs and currently in production as an online graphic novel and social media content.
Five ordinary young women navigate their own quarterlife crises while battling fearsome adversaries as magical girls!
The archetypical elements of the magical girls genre are adapted to the symbols of life as a young person transitioning into the adult world: costumes are inspired by OL ("Office Lady") business wear and secondary school uniforms, and weapons are based on office/school supplies. The enemies are called Urei, physical manifestations of human anxiety and despair—emotions that often dominate this transitional period in life.
Someday I hope to expand the concept into a game.
3D concept for one of the weapons modeled in Blender and Shaper3D
Graphic Novel
The story is currently being told in chapters released on LINE WEBTOON, Tapas.io, and Instagram. It's written and drawn by me, with art assistance from friends and collaborators. Below are some sample pages that I completed myself.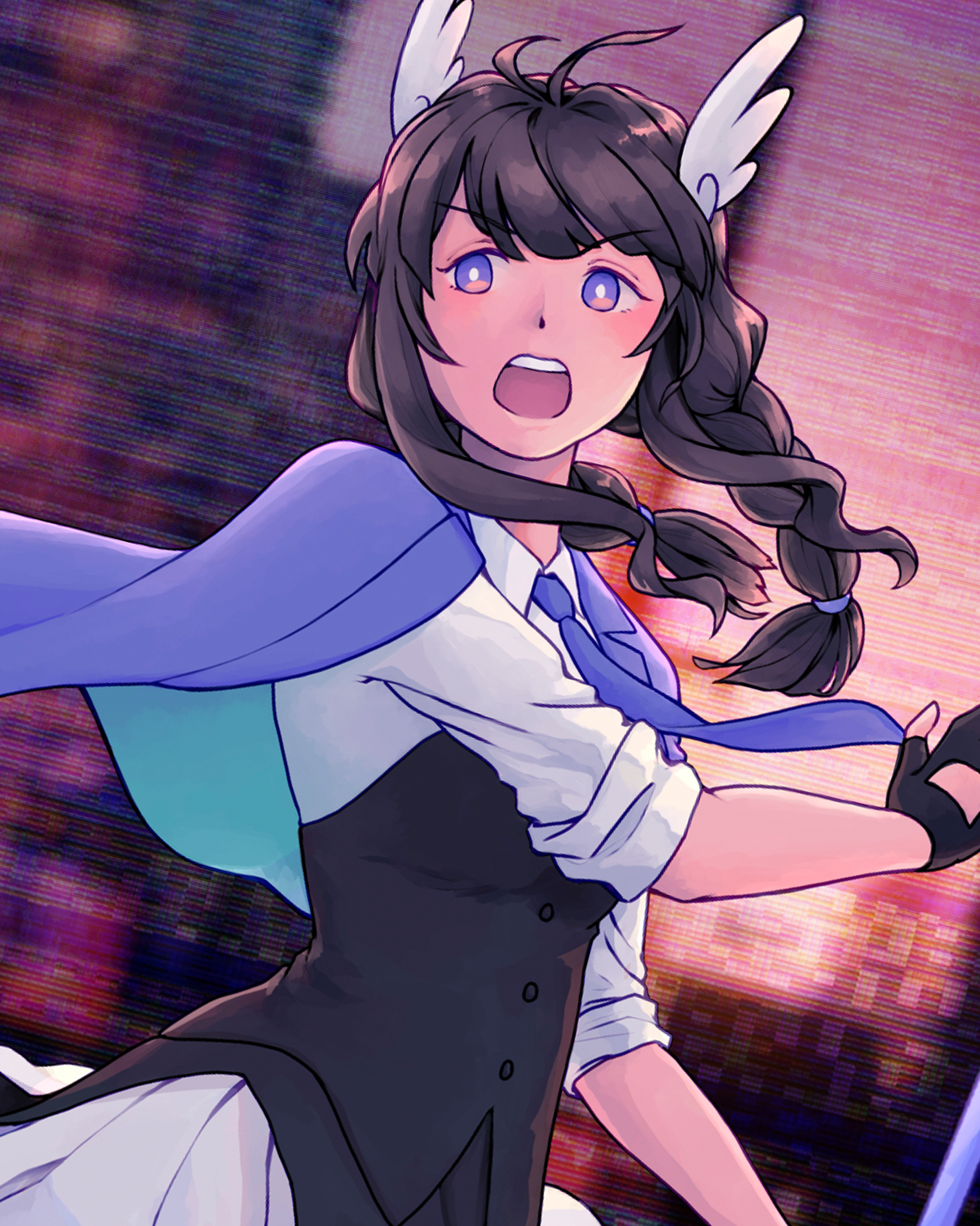 Special thanks to Summer Yi, Ky Kansaku, Jaymee Matsui, Audrey Lyu, Michelle Lee, and Daryl Nguyen for their support and assistance throughout the production thus far!
Character Designs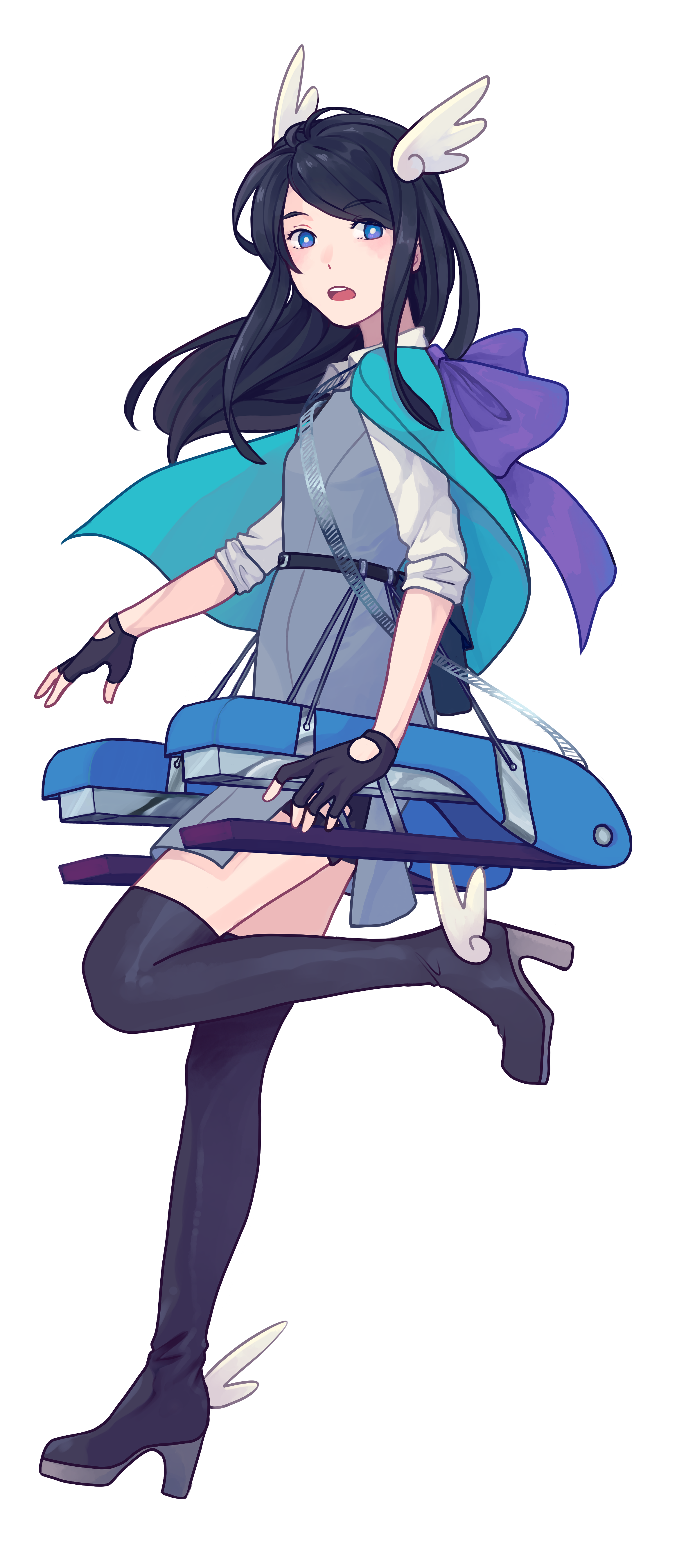 Landing Page

Built with Wordpress and some good ol' HTML/CSS.
©2021 Renee Nakagawa. All rights reserved. No part of this website may be reproduced without permission.