Mascot Mix
Freelance work for a Japanese snack subscription box company.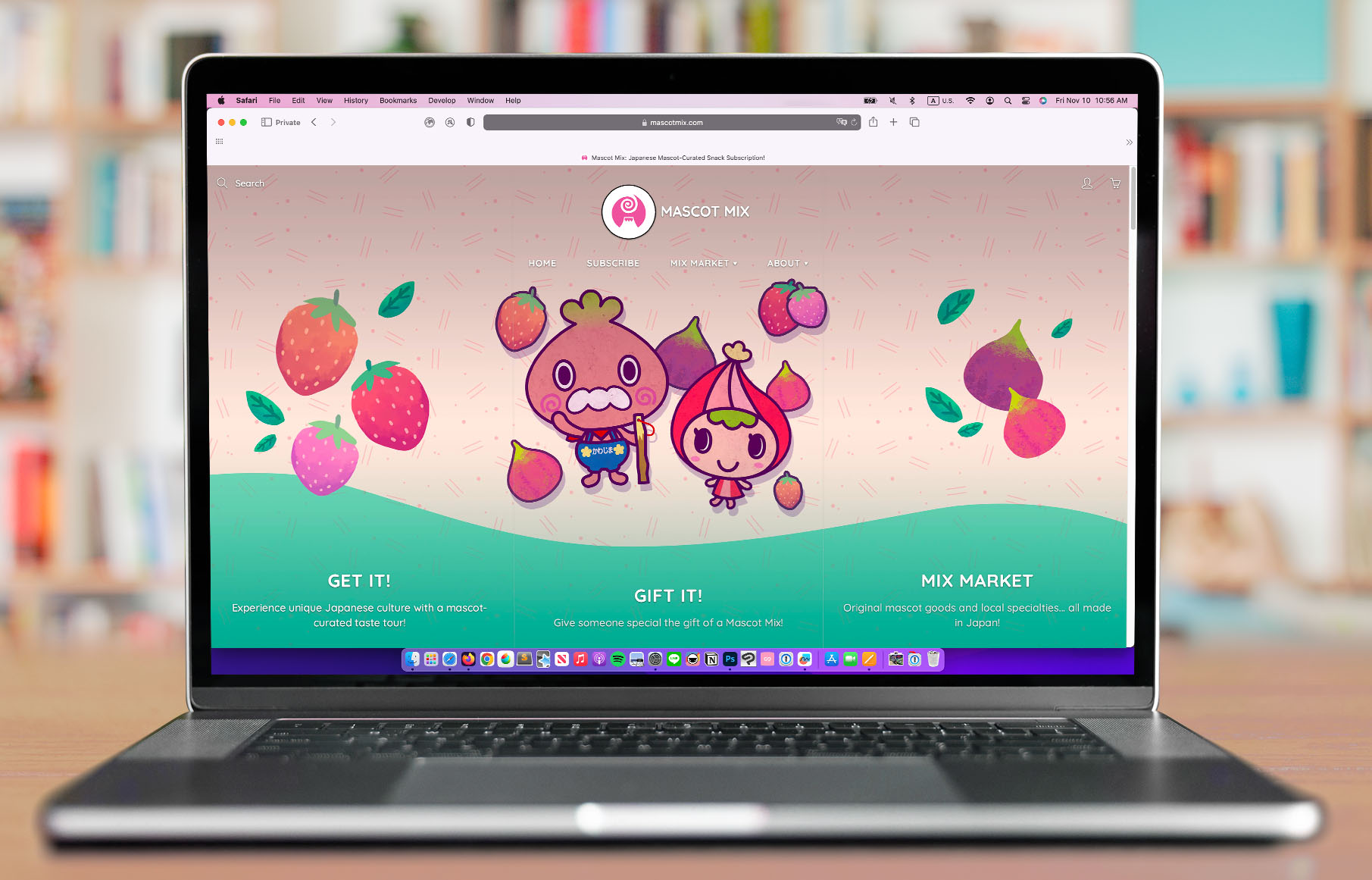 Website hero banners

I designed the website's monthly hero banner, which featured the current month's mascot artwork.

In Japan, many towns and prefectures have their own regional mascot called yurukyara. For each snack box, Mascot Mix partners with a prefecture/town to share that area's specialties with the world, and features that area's yurukyara to take customers on a virtual tour of the region.
Marketing animations
©2021 Renee Nakagawa. All rights reserved. No part of this website may be reproduced without permission.